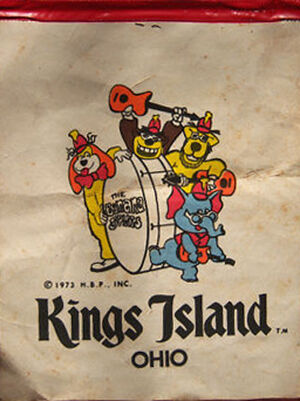 King's Island is an amusement park near Cincinnati, Ohio.
It was first opened in 1972 by the Taft Broadcasting Company, then owners of Hanna-Barbera. The Banana Splits and other characters appeared at the park and on its merchandise.
Scenes from The Banana Splits in Hocus-Pocus Park were filmed at the park.
Gallery