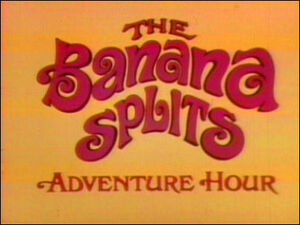 The Banana Splits Adventure Hour is a children's television variety program starring The Banana Splits. Created by Hanna-Barbera, it ran thirty-one episodes over two seasons on NBC, from 7 September 1968 to 5 September 1970. It also had a revival in 2008.
Summary
Each show represented a meeting of the "Banana Splits Club." Interspersed among the Splits' songs and antics were a number of other segments:
Theme Song
The show's theme is "The Tra-La-La Song". It was released as a single and reached 96 on Billboard's Top 100.